May 2007 - Summer Family Vacations
Main Content
Family Resources: May 2007
One of the of the aims of the TRIS project is to raise awareness of rare trisomy conditions and the variety of situations and concerns families encounter. This page is intended to share resources that families can use in their daily lives.
We are archiving previous months' Family Resources pages. 
Summer Family Vacations
Summer is coming and that means family vacations, spending time outside, and traveling! In order to make these occasions easier for you and your family, TRIS has researched plane and train modifications for children with special needs and their families.
---
Most major airlines have a webpage devoted to accommodations for individuals with special needs.
Northwest Airlines works closely with authorities at all airports they serve to ensure increased accessibility for people with disabilities.
United Airlines also caters to people with disabilities by developing seats with movable armrest and having onboard wheelchairs available. United Airlines has also developed systems for making sure you can use your child's wheelchair when traveling.
American Airlines is making air travel easier for people with disabilities by consulting with disability groups for advice on costumer service and accessibility issues. American Airlines also maintains a team of specialists whose mission is to make flying as safe, convenient, and dignified as possible for customers with disabilities. For more information, visit the American Airlines website.
---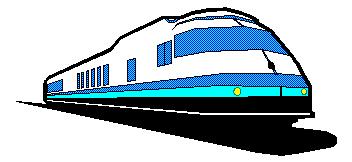 If you do not prefer air travel, traveling on a train is a great alternative. Amtrak has a page devoted to services for people with special needs. You can find information about accessible space on the train, stations accessibility, wheelchair restrictions, oxygen equipment, and meal service for customers with disabilities.